China's pork prices fall last week
2022-06-01 08:00:02 GMT
2022-06-01 16:00:02(Beijing Time)
Xinhua English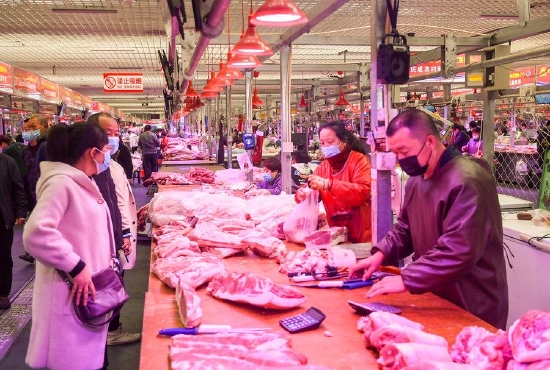 20220531156450c313574d75b9fb0096f14841a3_338cd4d4-403d-4a8a-aafd-a89013b1c2e9
2022-05-31 19:36:16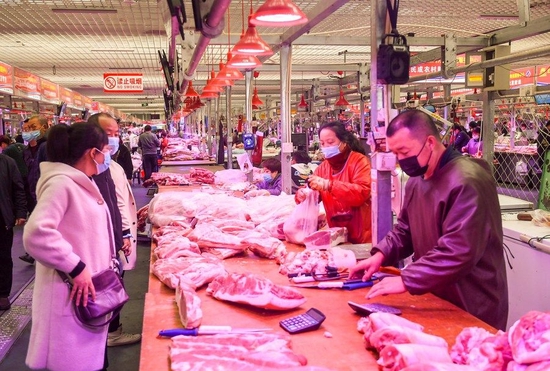 Residents buy pork at a wholesale market in Hohhot, north China's Inner Mongolia Autonomous Region, Oct. 24, 2021. (Xinhua/Peng Yuan)
BEIJING, May 31 (Xinhua) -- Pork prices in China edged down last week, official data showed.
From May 23 to 27, the average pork price tracked by the Ministry of Agriculture and Rural Affairs was 21 yuan (about 3.15 U.S. dollars) per kg, down 0.3 percent week on week. The price was 9 percent lower than a year ago.
China has introduced a three-level early-warning system to raise the alarm for excessive ups and downs in hog prices.
Livestock farms and households are advised to make reasonable decisions for production and operation to maintain the stability of hog production capacity. ■